2007 Bressler Cabernet
Vintages: 2009 | 2008 | 2007 | 2006 | 2005 | 2004 | 2003 | 2002 | 2001 | 2000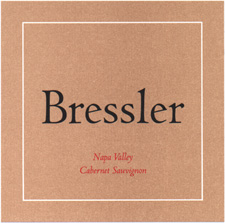 Tasting notes from Mia Klein:

The nose has spices of clove and cedar as well as the sweetness of vanilla bean, blackberry jam, tangerine and cherry liquor. The wine fills your mouth with flavors. The tannins are extremely well balanced, smooth and seamless. The flavors are very clean with a nice taste of chocolate covered cherries and a hint of fresh tobacco from the Cab Franc. The silky finish seems to go on forever.

Even on release, the wine will show very well with a 30 minute decant. It is very food friendly, complimenting the flavors rather than competing with them. It will pair extremely well with veal, lamb and beef.

The total production was only 410 cases.