Welcome to Bressler Vineyards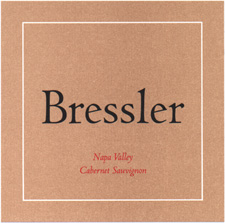 Welcome to Bressler Vineyards, Napa Valley. We are a very small producer of super-premium Napa Valley Cabernet Sauvignon.
Because our current production is so small - under 500 cases of estate wine yearly, sourced exclusively from our family vineyard on the west side of St. Helena - most of our production is sold to members of our mailing list. If you would like the opportunity to purchase wine, we invite you to join our mailing list now.
---
Latest News: Our 2014 has been released and it is amazing. Sign up now to get some! And in the 'every state wants revenue' department, we have received our license to ship direct into Pennsylvania!